The 16th annual Bridgefolk conference, Pilgrimage toward Christian Unity: Beginning with Baptism, 27-30 July 2017, will be held at Seattle Mennonite Church and the School of Theology and Ministry at Seattle University, WA.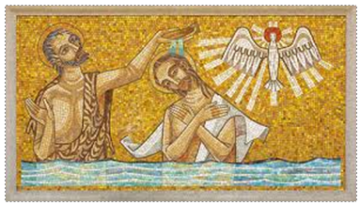 Discover more information about the 2017 conference.
Press release
Catholic Nonviolence Initiative
12 December 2016
Today in his message "Nonviolence: A style of politics for peace," for the 50th World Day of Peace, celebrated each year on 1 January, Pope Francis urges people everywhere to practice active nonviolence and notes that the "decisive and consistent practice of nonviolence has produced impressive results."
Joetta Handrich Schlabach, pastor of Faith Mennonite Church in Minneapolis, recently spoke at the Third Way congregation in nearby Saint Paul about Mennonite-Catholic relationships.  Click here or on screenshot below to listen or watch.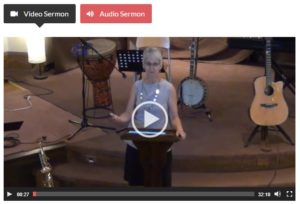 Homily for Bridgefolk footwashing service, 30 July 2016
Joetta Handrich Schlabach, pastor, Faith Mennonite Church, Minneapolis
From The Mennonite, 15 August 2016
Highways can be dangerous places. I grew up in the Upper Peninsula of Michigan where highways were snow- and sometime ice-covered-for up to five months of the year. I have memories of being in cars that landed in a snow bank in both clear and stormy weather. During the five years that my husband and I lived in Central America, we had our share of breathtaking moments when the bus we were riding in decided to pass on a curve along a mountain road or when we were riding in the back of a pick-up at high speed.
But I've never been fearful that a highway encounter with the police might be dangerous. Thankfully, those encounters have been few in my life, but I am increasingly coming to understand that my sense of safety is not simply a matter of always following the speed limit, but also has to do with the color of my skin. I've also come to know that the highway that I get on each day, I-94, which many of you may have driven on to come to this gathering, endangered a whole neighborhood in its very creation, as it bored through the heart of St. Paul's African-American Rondo neighborhood in the 1960's.
Last month the nation—and many parts of the world—have become familiar with the name of Philando Castile. Philando was the young man shot by a policeman during a "routine" traffic stop in Falcon Heights, just north of St. Paul, Minnesota. Read more
This article has also appeared in The Mennonite.
St. Joseph, Minn. (BRIDGEFOLK) — The 15th annual Bridgefolk conference was held July 28-31 at Saint Benedict's Monastery and the College of Saint Benedict in Saint Joseph, MN.  The conference proceeded under the theme, "'I Desire Mercy:' Practicing the Works of Mercy."
Bridgefolk is a grassroots movement of sacramentally-minded Mennonites and peace-minded Roman Catholics who come together to celebrate each other's traditions, explore each other's practices, and honor each other's contribution to the mission of Christ's Church.
Previous conferences have alternated between Catholic and Mennonite locations in the United States and Canada. Of the forty-five participants gathered for this year's conference, about thirty were Mennonite and fifteen Catholic.
On the opening evening of the conference, following welcoming words from Sister Michaela Hedican, OSB (Prioress of Saint Benedict's Monastery), this year's conference featured Father Columba Stewart, OSB¸ a distinguished scholar of early Church history, especially the evolution of early monastic and other forms of intentional community.  Read more
SOUTH BEND, Indiana (Mennonite Church USA) — Events in Stuttgart, Germany, in 2010 brought Lutherans and Mennonites to tears and embraces in northern Indiana this month.
During the June 9–11 annual assembly of the Indiana-Kentucky Synod of the Evangelical Lutheran Church in America (ELCA) in South Bend, Indiana, more than 500 synod members and 25 local Mennonites heard the story of repentance, forgiveness and reconciliation that happened between Lutherans and Mennonites at the Lutheran World Federation (LWF) assembly in 2010, regarding the historic persecution of Anabaptists by Lutherans.
"The drama and significance of this 30-year process of reconciliation moved the audience," said André Gingerich Stoner, director of interchurch relations for Mennonite Church USA, who shared the story along with Kathryn Johnson, director of ecumenical and inter-religious relations for the ELCA, during a presentation to the assembly on Saturday morning, June 11. Read more
Mennonite Catholic Theological Colloquium:
Intercessory Prayer
October 1, 2016
University of Notre Dame
Geddes Hall Auditorium
8:30 am to 5 pm
This daylong symposium will feature scholars from the Mennonite and Catholic traditions engaging in discussion of the historical context and contemporary liturgical practices around intercessory prayer. Formal presentations will lay the groundwork for informed engagement among participants, with the goal of advancing ecumenical dialogue through rigorous theological exploration.
Invited Speakers:
Marlene Kropf, Emerita, Anabaptist Mennonite Biblical Seminary
John Cavadini, University of Notre Dame
Kim Belcher, University of Notre Dame
Karl Koop, Canadian Mennonite University
There is no charge for participation. Refreshments will be provided, and participants will take meals on their own.
Questions? Please contact Margie Pfeil at mpfeil1@nd.edu.
This event is sponsored by:
by Hannah Heinzekehr
The Mennonite
In a landmark move, attendees at a Vatican conference have released a statement rejecting Just War theory and calling on Pope Francis to consider writing an encyclical letter or teaching document rejecting the use of violence. The April 11-13 conference was co-hosted by the Pontifical Council for Justice and Peace and the international Catholic peace organization Pax Christi and drew over 80 participants from 35 countries.
The final statement says: "We live in a time of tremendous suffering, widespread trauma and fear linked to militarization, economic injustice, climate change and a myriad of other specific forms of violence. In this context of normalized and systemic violence, those of us who stand in the Christian tradition are called to recognize the centrality of active nonviolence to the vision and message of Jesus, to the life and practice of the Catholic Church and to our long-term vocation of healing and reconciling both people and the planet."
The statement calls on the Catholic Church to develop a "new framework that is consistent with gospel nonviolence." Read more